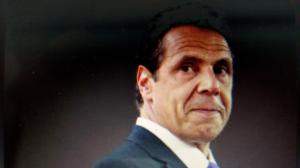 The most dangerous people and criminals are those that protect and shield sexual predators and rapists allowing them to continue to rape and destroy more innocent victims' lives – Governor Andrew Cuomo is the worst of the worst and extremely dangerous.
Governor Andrew Cuomo is ignoring the safety of the disabled and directly endangering their welfare by allowing convicted sex offenders to live in group homes
I could have stayed in that house for years and abused him every day without anybody even noticing at all. It was a predator's dream."
— Stephen DeProspero – Former NYS employee & convicted sexual predator
ALBANY, NEW YORK, UNITED STATES, October 1, 2018 /EINPresswire.com/ — Group homes are for our most vulnerable and people with disabilities are supposed to be provided a safe living environment that is free from abuse and neglect according to federal law. New York State penal law 260.25 says it is a felony crime to endanger the welfare of an incompetent or physically disabled person.
"A person is guilty of endangering the welfare of an incompetent or physically disabled person in the first degree when he knowingly acts in a manner likely to be injurious to the physical, mental or moral welfare of a person who is unable to care for himself or herself because of physical disability, mental disease or defect.
Endangering the welfare of an incompetent or physically disabled person in the first degree is a class E felony."
The Jonathan Carey Foundation which is bringing these illegal and extreme dangers to the forefront was established by civil rights and disability rights advocate Michael Carey. The Jonathan Carey Foundation's mission is to protect our most vulnerable, which includes all people with disabilities.
The New York State mental health care system under Governor Cuomo is rampant with sexual assaults and rapes. Thousands of people with developmental disabilities have been and are being sexually assaulted and raped and rarely are there ever any criminal prosecutions. The cover-ups are happening all of the time because Governor Cuomo has directed sex crimes to be internally reported, instead of reported to 911 call systems so local police can respond and arrest the sexual predators. Keeping local police out of the picture and no criminal investigation or reporting of these sex crimes to county district attorney's is how the State is successfully covering-up almost all sex crimes. The State's MO, if it isn't documented, it didn't happen. The cover-ups of sexual assaults and rapes in New York State's mental health care system overseen by Governor Cuomo are massive in scope and this corruption must be stopped now.
On top of almost all sexual assaults and rapes of our most vulnerable being covered-up, Governor Cuomo and his agencies for years have been unconscionably placing convicted sex offenders in these State and private facilities and group homes. The Commissioners of the Department of Corrections and the Office of People with Developmental Disabilities and anyone else involved are also directly endangering the safety and welfare of incompetent individuals. These agencies are operating almost identically to the Catholic Church in their internal handling of sex crimes.
The State has acknowledged that they have been placing convicted level 2 and level 3 sex offenders that have a clear and known risk of reoffending to live in group homes. The State of New York is attempting to claim that they can protect disabled residents, but that is impossible. Almost all safety and abuse prevention measures are non-existent in these state run or privately operated group homes. Staff are not significantly trained or licensed. Staff themselves are not properly vetted, there basically is no required employment background check. One of the men involved in killing Jonathan Carey, who the foundation is named for, was fired for cause from four prior private facilities before the State of New York hired him. There are no cameras in these group homes to prevent abuse and neglect or ensure swift prosecutions. There is essentially no oversight of these facilities and group homes, they in many cases are a free for all or animal house.
Here is what a convicted sexual predator and pedophile said of Governor Andrew Cuomo's system, it is "a predators dream."
"The lack of supervision there made it easy to do what I did," DeProspero said in a handwritten affidavit obtained by The Associated Press. "I could have stayed in that house for years and abused him every day without anybody even noticing at all. It was a predator's dream."
http://www.nydailynews.com/new-york/new-york-pay-3m-family-boy-molested-group-home-article-1.2977392
Governor Cuomo, Attorney General Underwood and his agency heads involved continue to remain silent. Numerous calls to stop the placement and immediately remove convicted sex offenders from group homes have been ignored. There is a clear appearance that there is no regard for the safety or equal rights of 1,000,000 New Yorkers with disabilities.
It is time for the top New York State officials involved in these criminal activities and the criminal cover-ups of almost all reported sexual assaults and rapes by Cuomo's Justice Center abuse hotline to be held accountable. The purposeful placement of convicted sex offenders to live in the same homes with people with disabilities violates State and federal laws, it is illegal. These civil rights atrocities and crimes must be swiftly investigated by the US Department of Justice.
If you would like to help advocate and protect our most vulnerable and help fight to end this extreme corruption, please consider making a tax deductible gift to the Jonathan Carey Foundation. Thank you.
http://jonathancareyfoundation.org/donate/
Michael Carey
The Jonathan Carey Foundation
(518) 852-9377
email us here
The incredible life and tragic preventable death of Jonathan Carey, who was disabled, had autism, was non-verbal & only 13 when he was killed by his caregivers

Source: EIN Presswire